Dear Zacks Member,
They call them the "Smart Money" and for good reason.
There's Leon Cooperman, founder of the relatively small performance powerhouse, Omega Advisors and an architect of Goldman Sachs.
There's Ray Dalio, founder of Bridgewater Associates the biggest hedge fund on the planet. His personal net worth is $15.4 billion, and when he sneezes money moves.
Today I am tracking these gentlemen and dozens of lesser-known others who have an unfair advantage over individual investors. They have armies of analysts backed with overwhelming resources to ferret out the few stocks with potential for reliable and exceptional gains.
Then they slowly pour in billions of dollars in purchasing power to help their stocks take flight.
Generally, you can't beat them. But you can join them. Early.
You see, it takes time for the big guys to re-allocate their portfolios and go "all in."
And that's where our opportunity lies.
Yes, the government knows about the institutions' unfair advantage so it requires them to disclose their purchases to the public. The first disclosures are 13D and 13G forms that must be filed within 10 days of any transaction by those who own 5% or more of a company's shares.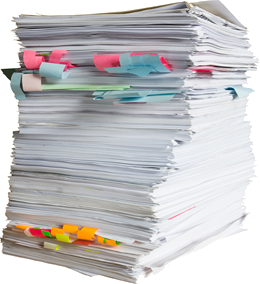 But here's the rub...
It's almost unthinkable for individual investors to plow through all this paperwork which includes a blizzard of forms that appear almost indistinguishable from each other. Few have the time or the will to search through all the administrative filings, amendments, and insignificant "non-events."
At Zacks, we're determined to help individuals get in on the best of these companies early.
So we marshaled our resources to capture, sort, and analyze a vast, ever-changing database of institutional buying activity, leveraging on our experience with comprehensive data building for more than 25 years.
Then we zero in on the best moves.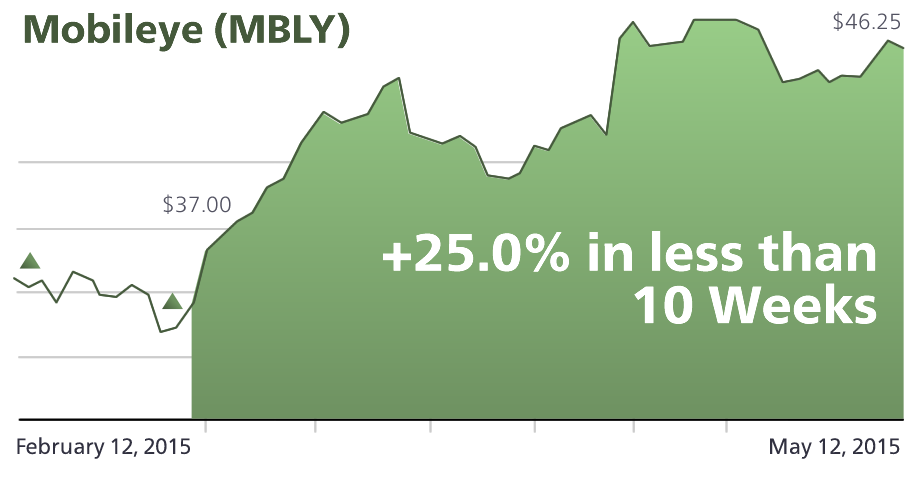 To give you an example, for quite a while I had been tracking institutional activity on Mobileye, a global leader in a new field (camera-based Advance Driver Assistance Systems).
Then on February 17, 2015 Goldman Sachs filed a 13G form disclosing that they added to their existing IPO holdings of over 25 million shares. On March 4, the stock rose to a Zacks Rank #2 "Buy" as analyst earnings estimates were revised upward. The next day, we pounced on MBLY at 37.00.
By May 12 it had risen to 46.25 and we closed a gain of +25% in less than 10 weeks.
This approach has led us to many other nice gains such as:
+30.0% from Ambarella (AMBA) in 5 weeks.

+35.4% from Ubiquiti (UBNT) in just 4 weeks.

+22.3% from Avago Technologies (AVGO) in 6 weeks. And that was in the wake of another +20% Avago gain closed just a couple months before.

+21.8% from Restoration Hardware (RH) in 3 weeks.

+70.3% from Medivation (MDVN) in less than 5 months.
Generally, the market doesn't catch on to smart money moves like these until 13F forms are filed, 45 days after each quarter. This can be up to 135 days after the first move was made.
That's when institutions with assets of $100 million dollars or more must file 13Fs to "show their cards," listing all of their holdings.
By that time, their attraction to new stocks is generally old news. And that's when they want others to buy into their stocks.
But I'm not interested in the best time for THEM to profit. I'm looking for the best time for YOU to profit.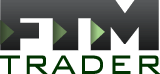 This private trading strategy...
Scans hundreds of stocks for spikes in their trading volume.
Catches the first sniff of promising buys by scouring hundreds of multi-page 13D and 13G forms filed by big institutional investors.
Monitors 13F forms for the "big picture" of certain institutions, including changes in their total ownership of individual stocks.
Applies Zacks Rank and other proven data to select ONLY the smart money moves that have the highest likelihood of success.
That's why we developed our Follow The Money Trader.
Just imagine getting in when the money is just starting to flow into the stocks, not afterward. And then staying for the full profit ride.
As you probably know, the Zacks Rank system alone has racked up average gains of +26% per year since 1988. That performance has been examined and attested by the independent accounting firm of Baker Tilly Virchow Krause, LLP.* Yet, when that system is enhanced with early entry into Smart Money stocks, your money-making potential can be a lot greater than that.
Will every recommendation be a winner? Of course not. But we are willing to back our buys and sells with an absolutely unprecedented arrangement that is the talk of the investment research industry.
First I want you to know how little it costs
Follow The Money Trader is an exclusive service. And its recommendations are shared with a very limited group of investors. The normal subscription cost for Follow the Money is $1495 for a year of private buy, hold, and sell recommendations, e-alerts, and daily commentary. But we are offering Follow the Money in a way that allows you to sample it, and compare it with all of our other services and strategies.
Starting today you can enjoy access for a full month, PLUS you'll receive every other service that Zacks offers for a total cost of only $1. Get In Now.
The Unique Zacks $1 Opportunity
All Zacks Buys and Sells (including the Black Box.)
One Month.
One Dollar.
Not One Cent of Further Obligation.
What's the catch? There really isn't one. We offer this arrangement to you because Zacks Ultimate serves as a showroom where you can check out any or all of our high-performance portfolios. Then you may join the ones that suit you best. Or join none of them. The choice is up to you. Take advantage now.
Let me make a suggestion: Go ahead and explore Black Box Trader plus our other active trading and long-term investing portfolios packed inside Zacks Ultimate. Below you will see a list of all the services available to you for the next 30 days.
You might sample our earnings surprise and momentum stocks. Or see the picks for Steve Reitmeister's personal portfolio just before he invests his own money. No matter what kind of investor you are, there are timely buy and sell recommendations to help you make more money in the market.
Zacks Ultimate gives you full access to Follow the Money and all of our most valuable services:
| | | |
| --- | --- | --- |
| Black Box Trader | $1495/yr | Included |
| Counterstrike | $1495/yr | Included |
| ETF Investor | $299/yr | Included |
| Follow the Money Trader | $1495/yr | Included |
| Game Changers | $995/yr | Included |
| Home Run Investor | $299/yr | Included |
| Income Investor | $299/yr | Included |
| Insider Trader | $1495/yr | Included |
| International Trader | $995/yr | Included |
| Momentum Trader | $995/yr | Included |
| Options Trader | $1495/yr | Included |
| Reitmeister Trading Alert | $995/yr | Included |
| Short List | $1495/yr | Included |
| Stocks Under $10 | $299/yr | Included |
| Surprise Trader | $1495/yr | Included |
| Tactical Trader | $995/yr | Included |
| Value Investor | $299/yr | Included |
| Zacks Premium | $249/yr | Included |
| Zacks Top 10 Stocks | $99/yr | Included |
Your Cost for 30 Days
$1
Too much information? Not at all. During the next 30 days you can focus on Black Box and browse the others, test-driving whatever captures your interest.
And then, after your $1 for 1 month trial, you have three simple choices:
1. Walk out

of the showroom anytime you please and not pay one cent more.

2. Continue

your see-it-all Zacks Ultimate subscription for only $299 a month.

3. Join just one or more

of the individual portfolios.
Once again, the choice is entirely up to you.
Backed by 2 Airtight Guarantees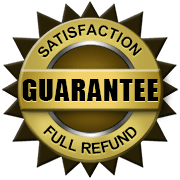 And don't worry, you are covered by a Satisfaction Guarantee. You may cancel up to 90 days after your trial is over. And if you feel we have not exceeded your expectations, then we will refund every last cent - including the $1 you paid for the trial. No problem.
But that isn't the half of it.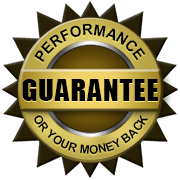 You're also backed by a full-year, money-back Performance Guarantee. Details. That means if we don't help you beat the market, we don't deserve your money.
No one else offers a combination of money-back assurances like these. That's because no one else has a proven system like the Zacks Rank that beats the market so consistently, year after year.
To join, please call toll-free (M-F 10-6 ET) at 1.888.775.8348. Outside the U.S., 1.312.265.9309. Or claim your spot online right now.
Our Follow the Money Trader gives you the opportunity to take advantage of the institutions that move the market rather than letting them take advantage of you.
Big funds and plans now account for more than 70% of trading volume. They're the fortune makers. Their purchasing power is the mechanism that makes the Zacks Rank system work.
Now we have the power to distill the best institutional purchases, jump aboard at the right time, and then ride them to their fullest potential.
I look forward to having you aboard as we Follow The Money.
Thank you, and good investing,



Kevin Cook
Senior Stock Strategist