Dear Zacks Member,
Hello, I'm Kevin Cook, Senior Equity Strategist and today I am alerting you to an important development at Zacks.
Steve Reitmeister who heads up Zacks.com and all its services for individual investors has issued a Bear Market Manifesto, and has repositioned his own portfolio. Calling the recent upward move a "suckers rally," he is aiming for big profits from what he sees as a fast-approaching bear.
Today I am inviting you to receive the live trades that his money is riding on right now.
Based on Steve's personal performance record, you might want to give these moves early and careful consideration. In the last 7 years, his portfolio has produced more than 80 double-digit winners.
Now let me tell you what makes this invitation even more compelling.
We have developed a unique way for you to "dip your toe in the waters," and sample Steve's approach that combines value investing in growth companies with a dash of market timing.
With this special arrangement, you'll see his recommendations as soon as he posts them. You'll be briefed with his candid, hold-nothing-back commentary both on the moves and on the market as a whole.
Only then can you appreciate how much Steve is committed to investment success.
His and yours.
You'll quickly understand why this Reitmeister Trading Alert has become the most popular of all Zacks trading services. And why it earns the most praise from its members both in the number of testimonials and in the degree of their enthusiasm.
But there is yet another reason for the exceptional member satisfaction with this service.
Steve displays an almost uncanny ability to anticipate major market moves. While he'll pick losers now and then, the key to his success comes from a flexible approach to timing the market and finding ways to exploit any market swing up or down.
In fact, a great advantage of the Reitmeister Trading Alert is that Steve gives his subscribers the ability to go long or short the market without ever trading options.
He trades Exchange Traded Funds (ETFs) to take advantage of both advances and declines in the market so you can quickly become aggressive or defensive, depending on the market conditions.
Here's how it works:
While others jumped off early during bull markets, Steve remained bullish. And when others have suffered serious losses from market dips, Steve and his followers actually made money.
He did this with TZA, a Small Cap Bear 3X ETF.
In less than a month, while the overall market declined -5% he netted nearly a +21% gain for his members.
Then when the market declined a few months later, he did the same thing with trades of TZA for gains of +39% and +17%.
Knowing when to go short like this during weak and bearish conditions comes from his unique ability to accurately time the market. He can spot key signals and has an intuition that's hard to match.
Outstanding Performance1
More recently, Steve's followers reaped the benefits of an aging bull market, and then some:
Steve produced profits once again in 2015 while most major indices were in negative territory.
He has consistently outperformed the market between January 1, 2010 through the end of 2015, outpacing it with an impressive return of +124.4%.
He bought Skechers (SKX) at 41.43 and recently took peak profits at 159.85, a gain of +285.8%!
But don't take my word for it, see what his subscribers say:
Never doubted your analysis. That's why I'm with Zacks!




Larry L., Naples, FL

GREAT CALL YESTERDAY! THANKS!




L.B., Lopez Island, WA

Thank you, we need your brain and insight on this.




M.L., Harrison Township, MI

Great call this week to sell stocks and go short. I just wanted to say thank you for your leadership.




C.L., Hazel Township, PA

You call the crash the day before. You call the bounce the day before. You are a timing freak. I love it!




B.R., Lagrangeville, NY

Just wanted to say, 'GOOD CALL!!' and thank you! Also, to tell you once again how much I look forward to and enjoy your nightly commentary.




J.H., Houston, TX

Great call on the market Steve!! Wow what a ride.




B.H., Dallas, TX
Insightful Commentary Helps You Understand Market Forces
That last point is important. The value of Zacks' Reitmeister Trading Alert goes beyond winning trades and market calls. Every trading day, Steve shares his thoughts about the market with specific ideas for how to trade with or against it.
Frankly, I've been in this business for some time but have never seen anyone cut through market hype, fear, or greed and get to the core issues as well as Steve does. His explanations are clear and understandable. He makes even complicated concepts simple and actionable.
Steve's expertise was even recognized by the White House as he has twice been invited to attend the nonpartisan Personal Finance Online Summit. He participated in Q&A sessions with the President and government economic advisors including Austan Goolsbee, Gene Sperling, and others.
With exclusive access like this, Steve's daily commentary will not only help you understand the forces driving the market but will help you better position your portfolio and trades in the days ahead.
Again, here's what some subscribers have told us:
Steve I'm really starting to enjoy your newsletter. I'm incapable of reading most of these types of email stock newsletters, but you speak my language sir.




Brian L., Long Beach, NY

I really appreciate your commentaries. They are understandable to a neophyte like myself. This is what I have always wanted from the brokers out there but was unable to find. I feel as though I'm personally connected.




G.W., Columbia, SC

I look forward to your commentary every evening and appreciate your explaining to us what you are thinking and why. It helps me understand what's going on MUCH better and gives me confidence to 'hang in there'.




J.H., Conroe, TX

I love your commentary. It is heads and shoulders above what the others are writing.




P.S., Sarasota, TX
Today, you too can tap that expertise by joining an exclusive group of investors. In this way, you will better understand the forces driving the market and better position your portfolio and trades in the days ahead.
Right now, my priority is to help you join Steve's service through this limited access offer.
Members typically pay $995 for a year of his private buy, hold and sell recommendations, email alerts, and daily commentary. But we are offering the Reitmeister Trading Alert in a way that allows you to sample it, and compare it with all of the other Zacks services and strategies.
Get back to us now and you'll enjoy access for a full month. PLUS you'll receive every other service Zacks offers for a total cost of only $1.
The Unique Zacks $1 Opportunity
All Zacks Buys and Sells (including the Reitmeister Trading Alert.)
One Month.
One Dollar.
Not One Cent of Further Obligation.
What's the catch? There really isn't one. We offer this arrangement to you because Zacks Ultimate serves as a showroom where you can check out any or all of our high-performance portfolios. Then you may join the ones that suit you best. Or join none of them. The choice is up to you -- Get on the waiting list now!. Take advantage now.
▸ More information about Zacks Ultimate.
Let me make a suggestion: Go ahead and explore the Reitmeister Trading Alert plus our other active trading and long-term investing portfolios packed inside Zacks Ultimate. Below you will see a list of all the services available to you for the next 30 days.
Zacks Ultimate gives you full access to Reitmeister Trading Alert and all of our most valuable services:
| | | |
| --- | --- | --- |
| Black Box Trader | $1495/yr | Included |
| ETF Investor | $299/yr | Included |
| Follow the Money Trader | $1495/yr | Included |
| Game Changers | $995/yr | Included |
| Home Run Investor | $299/yr | Included |
| Income Investor | $299/yr | Included |
| Insider Trader | $1495/yr | Included |
| International Trader | $995/yr | Included |
| Momentum Trader | $995/yr | Included |
| Options Trader | $1495/yr | Included |
| Reitmeister Trading Alert | $995/yr | Included |
| Short List | $1495/yr | Included |
| Stocks Under $10 | $299/yr | Included |
| Surprise Trader | $1495/yr | Included |
| Tactical Trader | $995/yr | Included |
| Top 10 Stocks | $99/yr | Included |
| Value Investor | $299/yr | Included |
| Zacks Premium | $249/yr | Included |
Your Cost for 30 Days
$1
You might sample our earnings surprise and insider trading stocks. Or explore the giant long-term upside potential of the Home Run Investor. No matter what kind of investor you are, there are timely buy and sell recommendations to help you make more money in the market.
Too much information? Not at all. During the next 30 days you can focus on Steve's picks and commentary while browsing the others, test-driving whatever captures your interest.
And then, after your $1 for 1 month trial, you have three simple choices:
1. Walk out

of the showroom anytime you please and not pay one cent more.

2. Continue

your see-it-all Zacks Ultimate subscription for only $299 a month.

3. Join just one or more

of the individual portfolios.
Once again, the choice is entirely up to you.
Backed by 2 Airtight Guarantees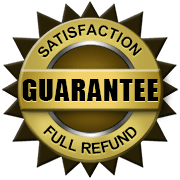 And don't worry, you are covered by a Satisfaction Guarantee. You may cancel up to 90 days after your trial is over. And if you feel we have not exceeded your expectations, then we will refund every last cent - including the $1 you paid for the trial. No problem.
But that isn't the half of it.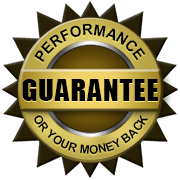 You're also backed by a full-year, money-back Performance Guarantee. Details. That means if we don't help you beat the market, we don't deserve your money.
No one else offers a combination of money-back assurances like these. That's because no one else has a proven system like the Zacks Rank that beats the market so consistently, year after year.
Reitmeister Trading Alert is closed to new investors. Get on the waiting list now. Reitmeister Trading Alert closes to new investors Midnight

Sunday, April 10

. So does your opportunity to download Steve's Bear Market Manifesto free. Get in now. ONE-DAY EXTENSION: Reitmeister Trading Alert now closes to new investors Midnight Monday, April 11 — TONIGHT. So does your opportunity to download Steve's Bear Market Manifesto free. Get in now.
Access to Steve's personal buys and sells must be limited so I urge you not to hesitate.
Call toll-free 1.888.775.8348 M-F, 10 am - 6 pm ET. Outside the U.S., 1.312.265.9309.
Simpler still, to set yourself up for our recommendations, just get on the list to be notified of the next opening. right now, just click here .
This is the time to take full advantage of our Reitmeister Trading Alert. Sample Steve Reitmeister's unique insights and trading approach that combines value, growth, and prudent market timing. It's also a great time to sample all of our other services as well.
Here's to prosperity and portfolio growth over the next 30 days, and for many years to come.
Thank you, and good investing,


Kevin Cook
Senior Stock Strategist